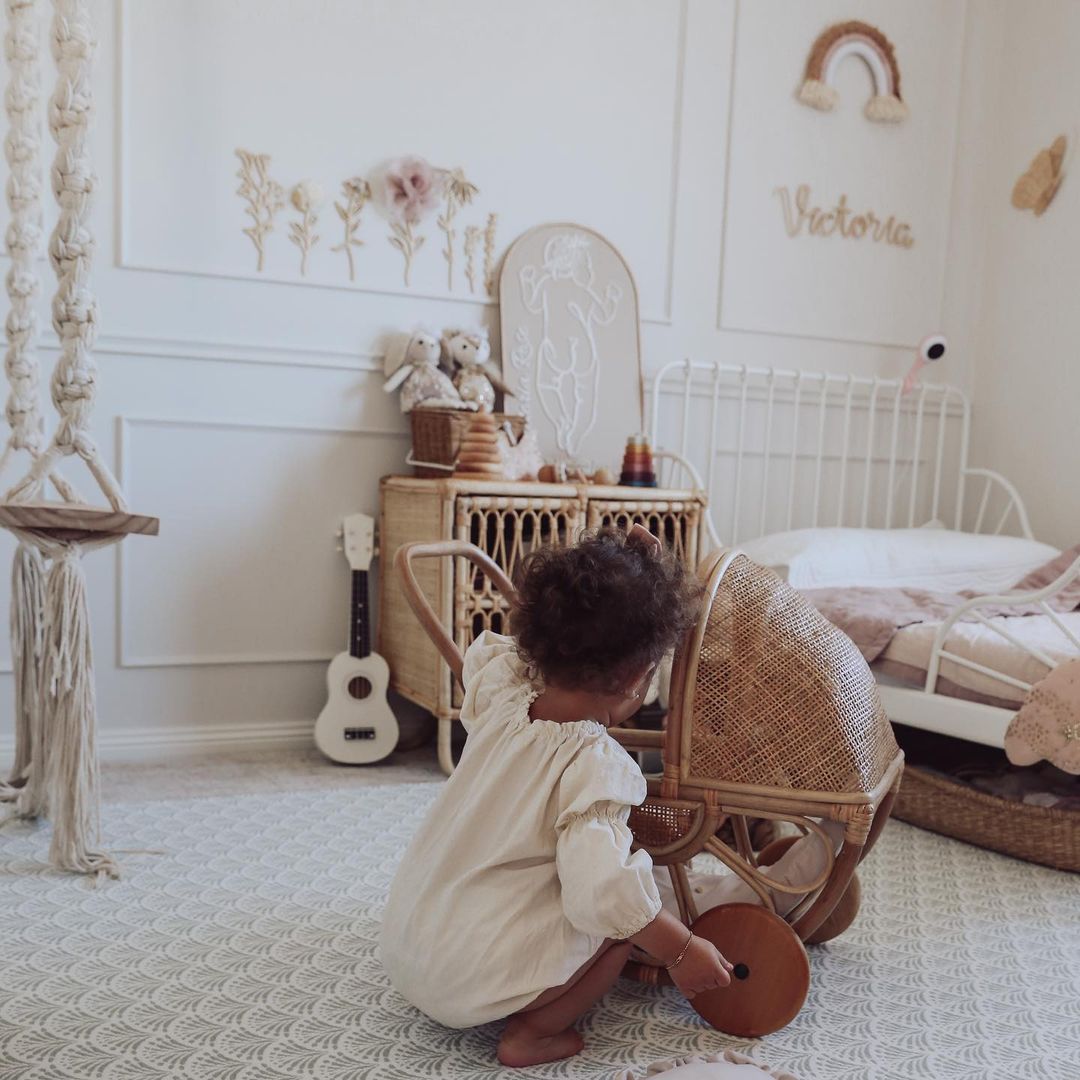 Girls room inspo - baby Victoria
Meet Rosi, she's a mama of four and inspiring lady behind the instagram account mamma_and_us. If you follow Rosi, you'll be familiar with the dreamy photos she takes of her youngest daughter Victoria. In this interview Rosi invites us into the magical room she's mindfully brought to life for baby V. 
Tell us Rosi, what's the inspiration behind V's room design?
V's room has a few things that reminds me of each country we lived in. Each of my kids was born in a different country, Brazil, New Zealand, United States and Australia.
So for her room I visualised something simple, elegant, girly, something old, something new… I have a passion for antique furniture that I inherited from Portugal when I used to live in Lisbon. Her room is still a work in progress. I need to find some pieces to complete her space.

My biggest inspiration was my childhood, my dreams. So her room is a bit of me. She is my dream come true and I'm trying to create a space with a special meaning where she will treasure some marvellous memories.
What tips do you have for mums wanting to create a magical kids room?
Be creative with what you have. Imagine it! plan it ! and do it! I always try to create a peaceful place. That's the reason I love white because it brings me peace.
I try to imagine my kids in there, a space where they can feel they are protected, loved and reminded of who they are, their family and it's like their refuge.
A place they can go to, not just for sleep, but to spend quality time and create memories.
 What does the Little Teekies tent signify in the space? 
Awww the Little Teekies tent is a hint of magic in her room. Her little space where she can be creative and make her own stories. A place for a quiet time. Where she can read and play with her dolls and mummy (yes, I can fit in there!!!! one more reason to love this tent haha! Plenty of space.)
I'm sure she will have so many special memories in this tent, and it will be in her life for years.
Connect with Rosi via Mamma & Us and discover Victoria's dreamy play tent here